Page views: 331,584.     
50,000+ users over 50+ countries

                    Free website for pharmacology students worldwide
                                  PHARMACOLOGY IS NOT DIFFICULT !
---
          
                     Contact us: mutalikpharmacology@gmail.com
---
Browse through comprehensive notes on pharmacology designed to help you review, revise, and prepare for exams.
Prepared over the course of 30+ years of teaching Pharmacology, Dr. Madhav Mutalik's notes have helped hundreds of students understand the basics and sparked genuine interest in a subject that many consider 'difficult'.
This website provides all the material FREE OF COST. Because it is mainly for students of Pharmacology from any courses – MBBS, Undergraduate MD, Dentistry, Physiotherapy, Nursing, Pharmacy.
The website guides you on examination questions, as well as helps you to develop methods of understanding and remembering the concepts.
The material provided here is free of cost, so share it with your colleagues and make good use of it.
Help me understand your opinions better by answering a few questions here
How was this website useful? Leave your comments here…
---
About Dr Madhav Mutalik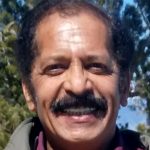 After the medical degree of MBBS and postgraduate degree of Doctor of Medicine (MD) in Pharmacology, Dr Madhav Mutalik acquired his masters in Business Administration.
With a vast work experience of 35 years, Dr Madhav Mutalik has excelled in teaching Pharmacology and Behavioral Science at undergraduate and postgraduate levels in Indian as well as American curricula. He has been framing and teaching pharmacology curricula in varied branches including Medicine, Dentistry, Nursing, Physiotherapy, Emergency Medicine, and Critical Care Nursing. He is an author of the chapter – Drug Interactions: A Comprehensive Update in the book: Modern Advances in Pharmaceutical Research.
He sits on review boards and editorial boards of biomedical journals. He published his research in acclaimed journals including British Journal of Pharmaceutical Research (Journal of Pharmaceutical Research International), International Journal of Basic and Clinical Pharmacology, Asian Journal of Pharmaceutical and Clinical Research, International Journal of Current Research and Review, South East Asian Journal of Medical Education, Australian Journal of Medical Herbalism, and others. 
His research has a flavor of interesting experiments and techniques in the field of medical education. He has implemented innovative curricula based on primary mental abilities and learning styles. His methods of fish-bowl seminars, self-talk, video lecturing, and social learning make him an aspiring teacher.
He received basic and advanced training in health science education, bioethics, biomedical writing, medical transcription, and communication skills. He has been a popular speaker and a resource faculty at workshops, conferences, and orientation programs.